Biography
A Bigger History
My name is Keir Whitaker and I am based in Bath in the South West of England. Since 2012 I have been working at Shopify helping grow the Partner Program and building a community around designers working with the platform. I joined in 2012 — it's a great company and I feel very privileged to be part of it. You can find my full professional history on Linkedin.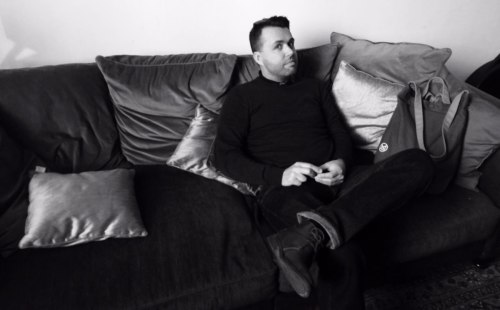 Currently
In addition to my work at Shopify I co-host the irregular, and irreverant, Back to Front Show podcast with my good friend Kieran Masterton. After a year-long hiatus, we returned in January 2016 with the "difficult" 39th episode. It's good to be back.
In November 2015, I launched an email newsletter called Byte Size Bites aimed at digital workers. Each issue I share interesting articles I have enjoyed as well as featuring books, gear, and music recommendations. Topics covered include ecommerce, the web industry, podcasting, music, film, magazines, apps, gear, publishing, travel, remote working and more. You can subscribe here.
If you would like to hear more about my background my good friend Marc Thiele recently interviewd me on his Twumble podcast.
Previously
2011–2014 — For three years I worked on a number of projects with Elliot Jay Stocks under the banner of Viewport Industries. This included Insites: The Book, numerous workshops, Digest — a one off lifestyle large format magazine, and Insites: The Tour — a 4 city tour chatting with interesting web folk about how they got started in the industry.
2011–2012 — I worked as freelance web developer, with a focus on HTML, CSS, JavaScript, PHP and WordPress.
2011–2012 — I was honoured to work with the amazing team at Smashing Magazine on their Coding section. I helped curate and edit the articles that appear weekly and have been privileged to work with amazing writers at the forefront of the web industry.
2008–2010 — was spent working in a variety of roles at Carsonified (acquired in 2011), the UK based company known for web-focused events such as The Future of Web Design and The Future of Web Apps. I hosted and produced the podcast Think Vitamin Radio (full site no longer active). The show made the shortlist for the annual .net awards two years running, which was nice. If asked, I say it came joint second in 2010!
Pre 2008
Prior to moving to the West Country from London in 2008, I worked at a small web development agency with a focus on large scale data driven web applications as well as undertaking a variety of freelance projects. Pre 2004 I held a number of mostly web related positions in the NHS (National Health Service) in East London, UK.
Before the internet was even a thing I worked at the Royal Albert Hall in the box office. I have many funny tales from this era, feel free to quiz me if we meet.