Hello! My name's Keir Whitaker, and I'm a UK based coach dedicated to helping Shopify focused founders to become better leaders and build exceptional businesses. If you'll indulge me here's a short bio.
A Lifetime in Technology
I'm a self-taught developer from the Web 1.0 days. I started out fixing printers and installing CAT-5 and graduated to building intranets for the NHS. As well as the technical nuts and bolts, I'm fascinated by business and entrepreneurship. I've worked in startups and agencies and was one of the first 100 people at Shopify!
7 Years at Shopify
In 2012 I was made an offer I couldn't refuse — would I like to join the Partnerships team at a small Canadian company called Shopify? I had the privilege of meeting and working with the best in the business and added my mark through content, education, and events — an unforgettable experience.
3 Years a Consultant & Coach
Today I work closely with solo founders of Shopify focused businesses. My 1-1 coaching supports founders with everything from personal development and team building to the six P's (positioning, pricing, promotion, product, partnerships and people), I'll help you get clarity and move forward.
The Back Story
I've earned my living in the technology, web, and SaaS sector for over 20 years. I'm a self-taught developer, and although I can no longer bring up a LAMP stack in under 90 seconds, I keep up to date on the latest developments.
Whilst all my experience has been in the technology sector, the roles I have held have been varied. Previous positions include product marketing, technical content, event curation, team leadership and partnerships.
I live in Bath, a city in the South-West of England, with my wife, two children and cat. Don't worry — the cat won't appear on my team page even if she rules my world.
I am an avid reader and have an embarrassing stack of "to read" books by my bed. I am fascinated by the Cold War, Modernism, and advertising history. I like a strong IPA and occasional cocktail. All in all, life is good!
Michael Salvo
Founder Whitecap SEO
1-on-1 business coaching with Keir has been a godsend, and has really accelerated our ecommerce marketing agency to the next level. Keir is thoughtful and dedicated, and the strategic guidance, insights, and direction he provides is incredibly valuable. I believe every Shopify Partner can benefit greatly from working with Keir.
Chathri Ali
Former COO Recharge
Keir was instrumental to the success of our third annual user conference, ChargeX Summit 2019. His ability to curate our speaker list, as well as prepare speakers for each keynote and panel, was invaluable. Adding Keir to our event was like adding a superpower boost to our team. I wouldn't plan a conference without his insight and support.
Björn Forsberg
Founder FORSBERG+two
Keir brought his wealth of experience and knowledge to help plan the marketing strategy and roadmap for my Shopify apps. His insights have been invaluable in growing the business, and in a way that was perfectly tailored to my goals. Keir not only brings his wealth of knowledge, but his great personality and humour. A pleasure to work with.
That Shopify Thing
Before starting my consultancy, I worked at Shopify for almost seven years. I was one of the first 100 hires globally and the first in the UK. My work in the Partnerships team brought me into direct contact with freelancers, agency owners, and app developers every week — I learned their struggles, challenges, and paths to success.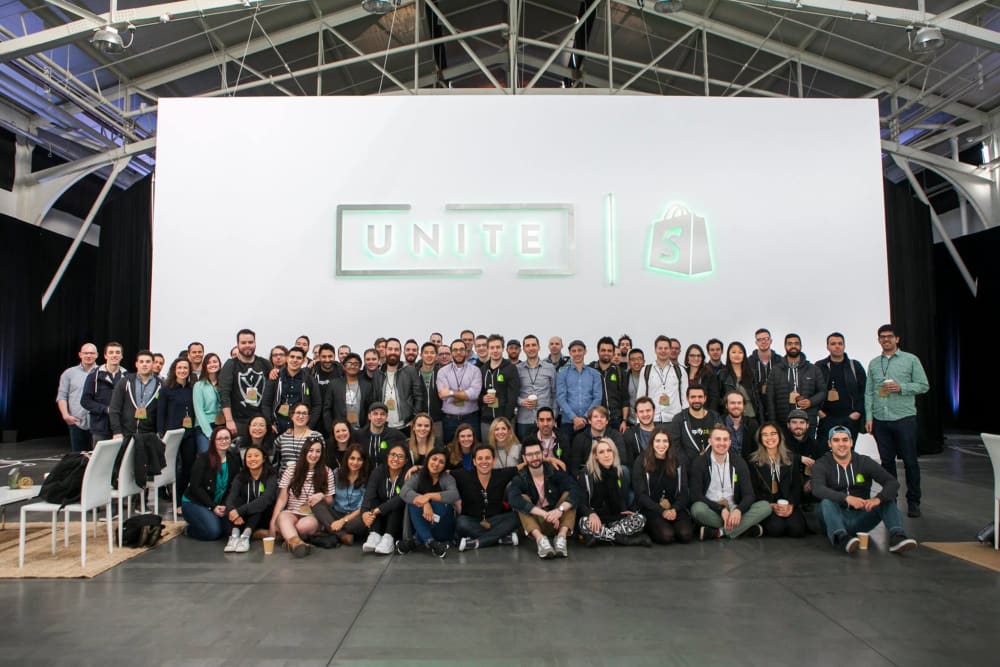 I worked on educational and content-focused marketing campaigns, including the Grow series of books, technical and business webinars, online courses, and the Shopify Partner blog.
I gave away thousands of beautifully designed t-shirts, worked on conference stand designs, ran Liquid and theme building workshops, presented at conferences including Unite, and MC'd numerous conferences including Pursuit. I was also lucky enough to build and lead a team of highly motivated and talented individuals who helped bring these ideas to fruition.
Transition to Coaching
After leaving Shopify at the end of 2018 I consulted widely and helped Shopify focused agencies and app companies with product development, marketing, team building and business strategy. After working 1-1 with a number of founders, particularly solo founders, during this period I felt that this was an area I'd like to do more in.
Today my principal offering is my 1-1 coaching service. It's ideal for founders and leaders of Shopify focused app companies and agencies and is designed to help you move forward each week.
Whether you're struggling to position your app or agency, dread working out pricing and proposals, or need support growing your business, our 1-1 working sessions will help you get clarity and give you a way forward. You can learn more about how it all works in my detailed client FAQ.