About Me
Who Am I Anyway?
Hello! My name's Keir Whitaker and I'm a Bath, UK based business consultant and coach dedicated to helping Shopify focused agencies, app companies, and technology partners attract new customers, build their reputations, and grow profitable businesses.
I've been earning my living in the technology, web, and SaaS sector for 20 years — both independently and for companies including Shopify. I've worked in web development, product marketing, content strategy, team development and held numerous leadership positions.
tl;dr
Since January 2019 I've consulted and coached exclusively with Shopify focused app companies, service agencies, and technology partners

I was one of the first 100 employees at Shopify and worked on the Partnerships Marketing team for 7 years

I have a passion for small businesses and entrepreneurship and relish working with founders and leaders

I am a self taught web developer, with a broad range of skills including curating technical content, product marketing, and event production

I founded my first web development agency in 2004 and have worked with a wide range of clients in many different sectors

I built my first Shopify theme in 2007 — who else remembers the green admin?
Read on for the full (back)story!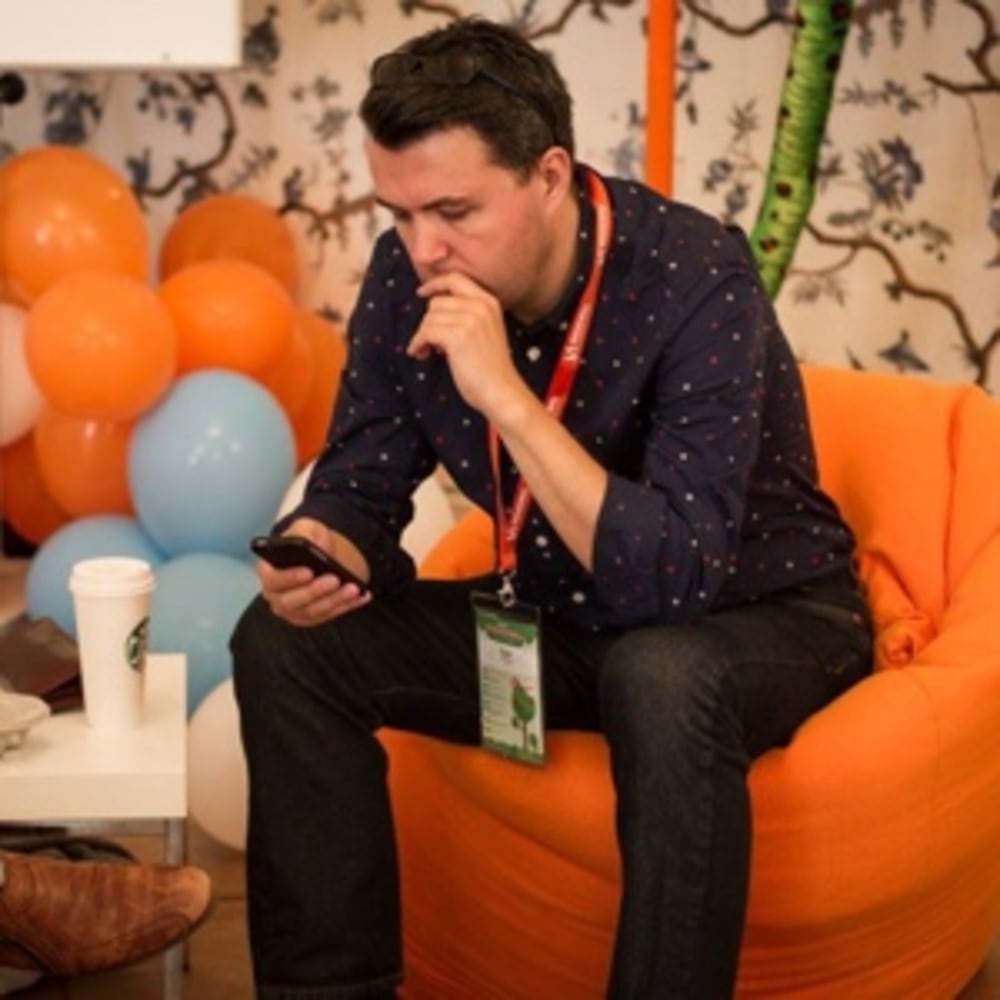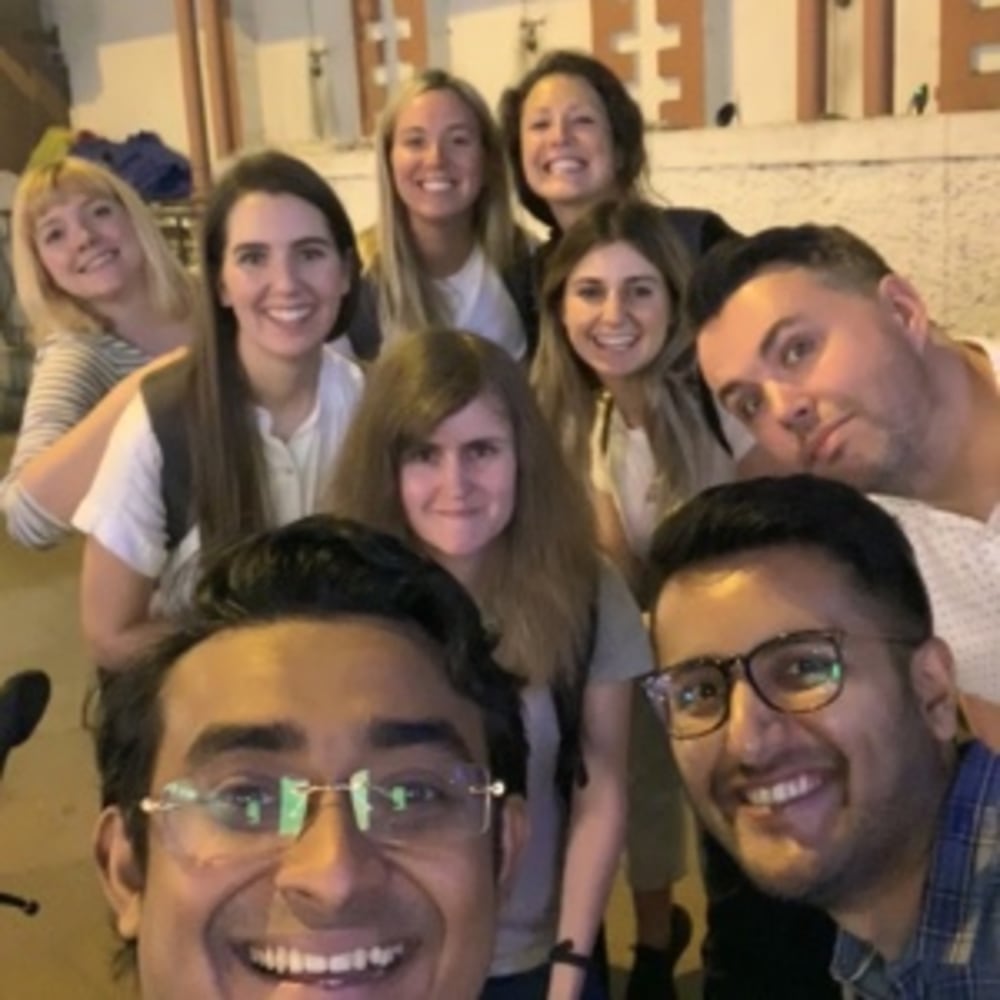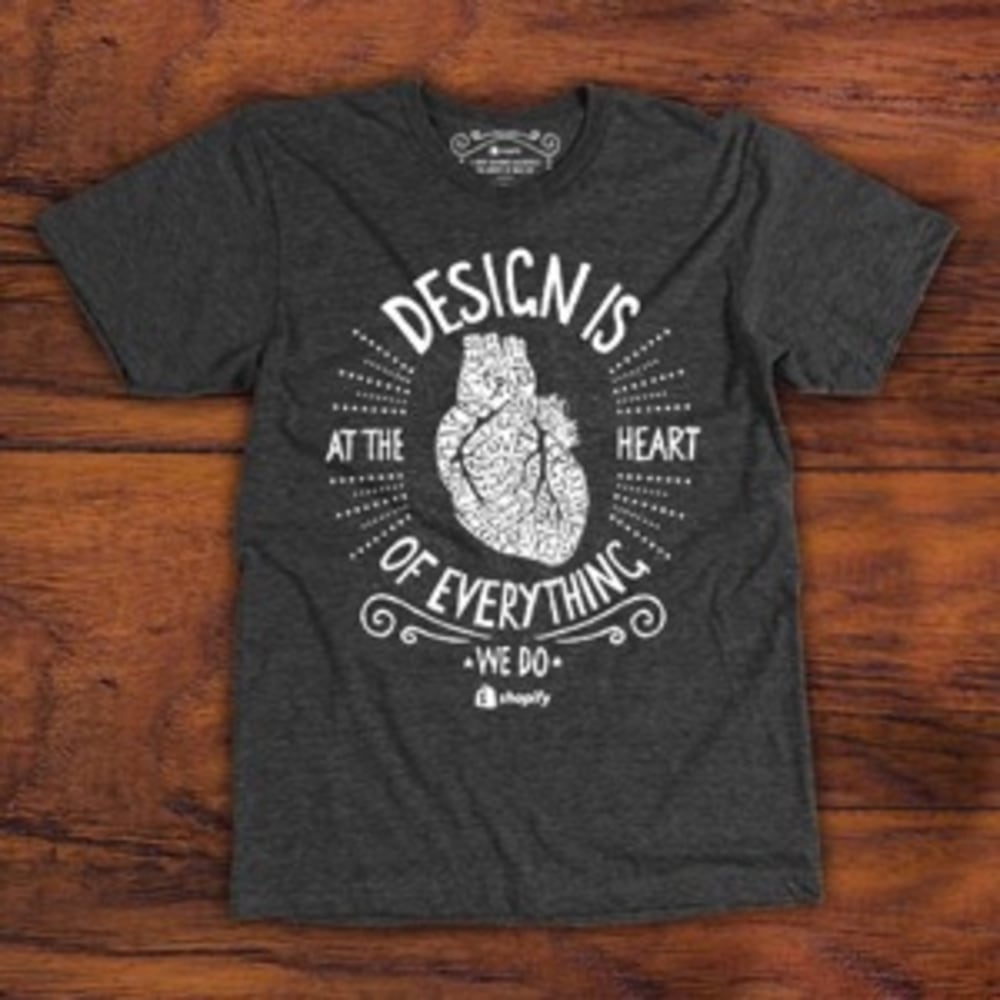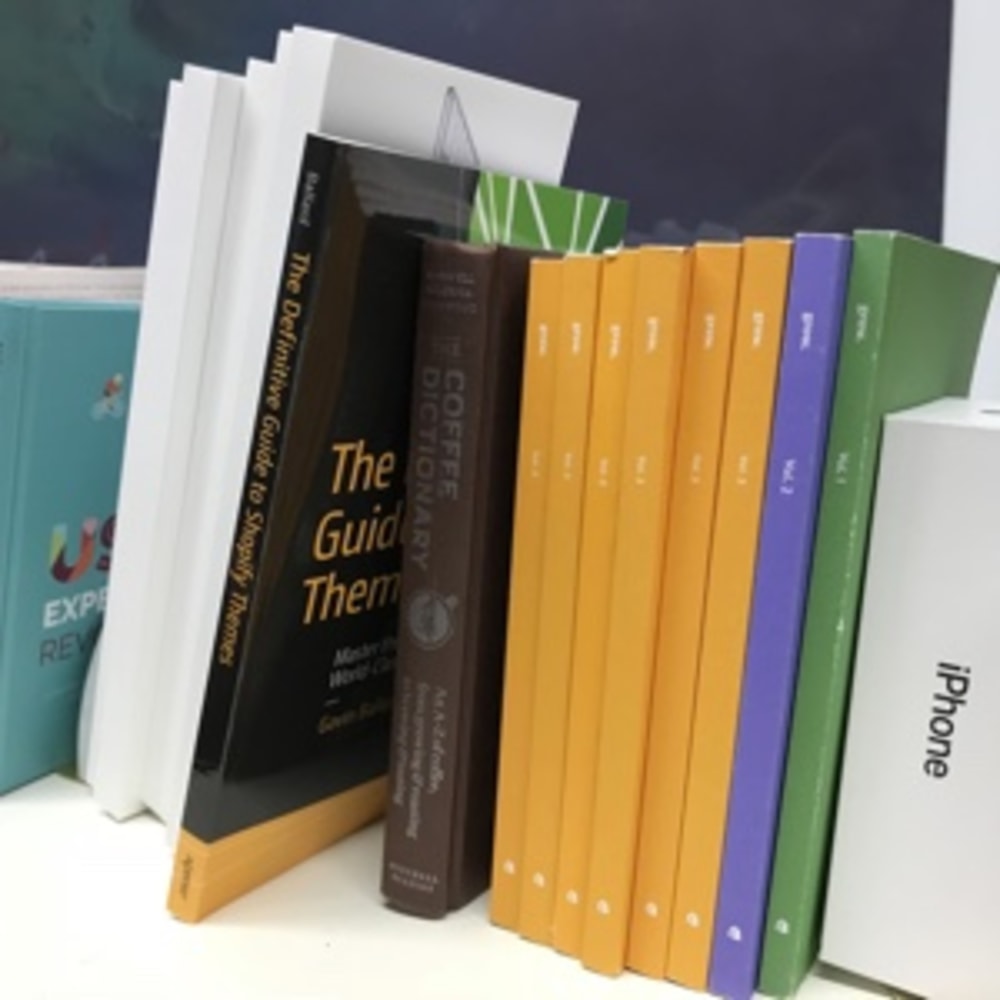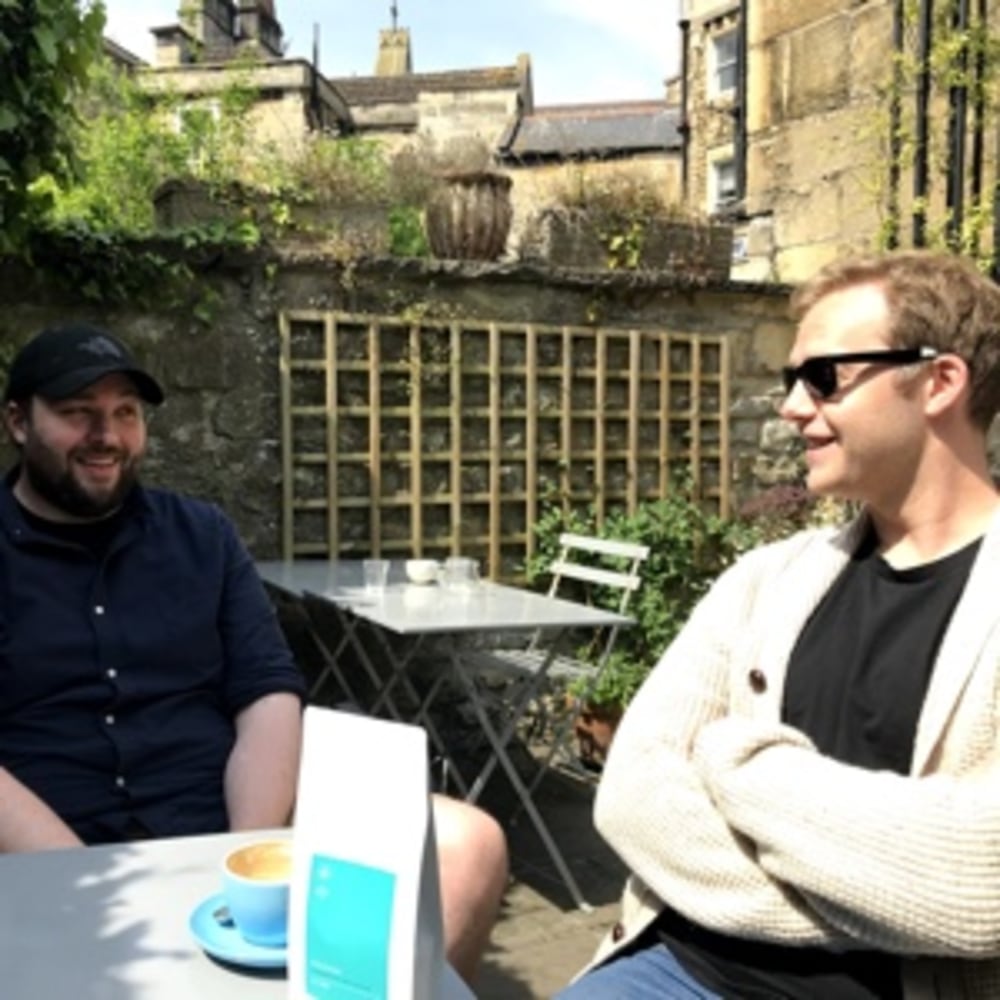 7 Years at Shopify
Before starting my own consultancy business I spent almost 7 years working at Shopify. In 2012 I joined the Partner Program team with the responsibility of promoting the benefits of Shopify as a platform and business opportunity to the web and entrepreneurial community.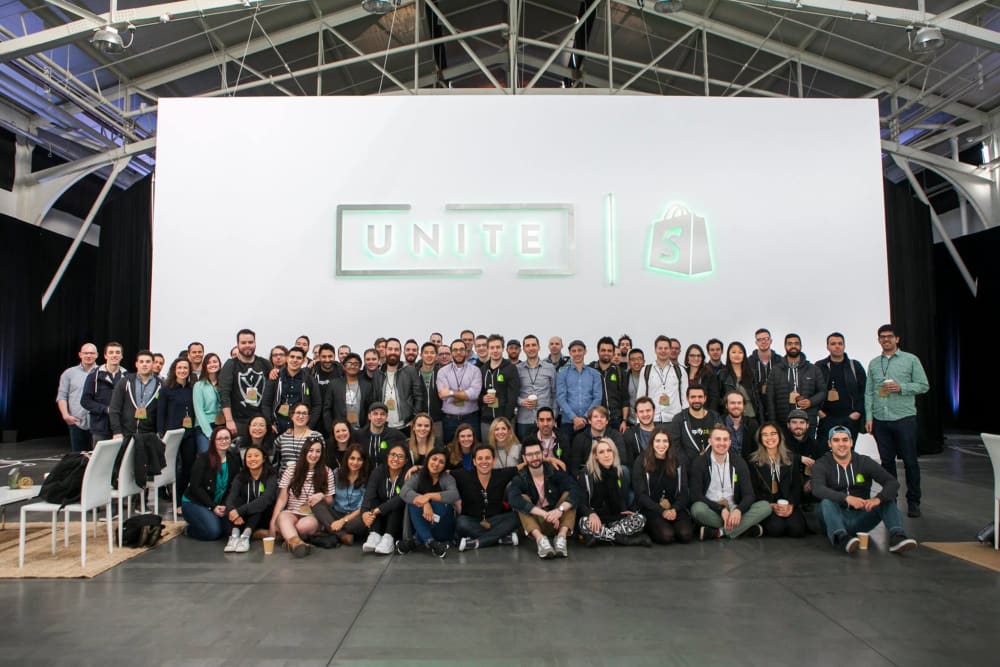 I worked on many educational and content-focused marketing campaigns including the Grow series of books, technical and business webinars, online courses, and the Shopify Partner blog.
I gave away thousands of beautifully designed t-shirts, worked on conference stand designs, ran Liquid and theme building workshops, presented at conferences including Unite and MC'd numerous conferences including Pursuit. I was also lucky enough to build and lead a team of highly motivated and talented individuals who helped bring these ideas to fruition.
Shopify
I worked in the Shopify Partners Marketing team from 2012–2018. Having met and collaborated with 100's of Shopify Partners I am uniquely equipped to understand the challenges faced in the expanding Shopify ecosystem.
Marketing
Done well marketing is the glue between a great product and your ideal customer. I believe in creating marketing that is friendly, educational, and ultimately right for your business and not simply following the crowd.
Content
Over the last ten years I've written tutorials, edited popular web design blogs, and helped curate a series of books read by thousands of Shopify Partners. I'm a firm believer in the power of great content marketing.
Web Development
I'm a self-taught developer with a strong background in the "web stack". I built my first web site in 1998, was around when WordPress was in beta and published my first Shopify theme in 2007!
Agencies
Service agencies present their own unique challenges — trust me I understand. During my career, I've worked in agencies, for agencies, and even founded and run my own web development agency with a focus on content driven sites.
Events
I've attended 100's of events and have helped produce and curate many more including Shopify Unite and Shopify Pursuit. Events, done well, are a hugely powerful way of building trust and relationships with clients and customers.
Conferences, Events, & Workshops
Since 2011 I have presented at a number of conferences in Europe and beyond. Additionally, I have devised and delivered workshops focusing on Shopify theme building, the Liquid template language, ecommerce, working in the web industry, podcasting, and the value of side projects.
As well as speaking at events, I have also been involved in producing and curating workshops and conferences. In 2016 as part of my work at Shopify, my colleague Cat Hunter and I put together the first A Day With Shopify conference in Bristol, UK. It attracted 150 Shopify Partners from 13 countries and was the forerunner of a five-country tour in 2017, and morphed into Pursuit for 2018.
These experiences have given me a unique insight into the value of in-person events and the benefits they can bring to a business. Helping select speakers, craft their story, and hone their presentations has been a very rewarding experience and one I hope to do more of.
De:brief 2019 — A Shopify Partner Community Event
In 2019 Cat Hunter and I hosted De:brief — a full day event for Shopify Partners which took place in Toronto, Canada directly after Shopify Unite.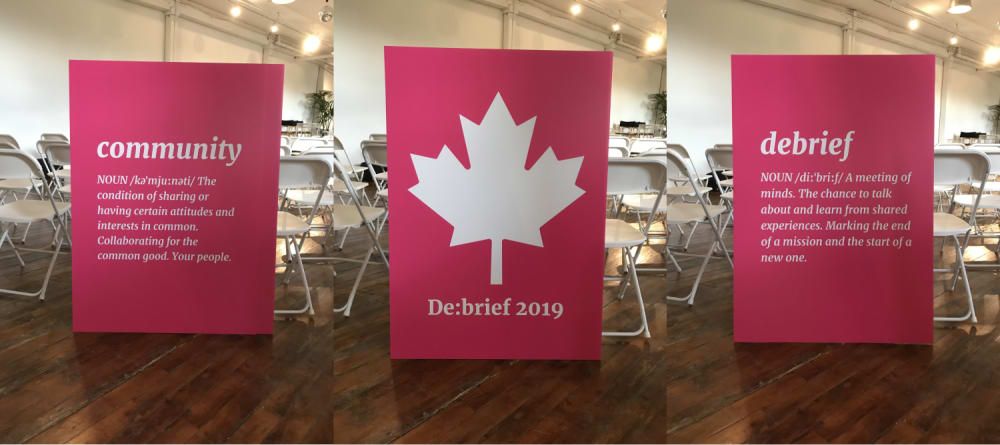 Attended by over 150 Partners working at the forefront of the ecosystem, and supported by many of the leading agencies and app development companies, the day took the form of panels and discussion on the big announcements from Shopify's annual get together.
It was a fun, and unexpected ride — read the full story and see more photos from the event.
Writing, Editing & Podcasting
Over the last ten years, I have contributed to many online and print publications including Net, Smashing Magazine, Tuts+, Creative Bloq, and SitePoint. From 2011–2012 I served as an editor with the amazing team at Smashing Magazine helping curate and edit articles that appeared weekly. In 2017 I was delighted to be asked to be the technical reviewer for Gavin Ballard's Apress book "The Definitive Guide to Shopify Themes: Master the Design Skills to Build World-Class Ecommerce Sites".
Back in 2013 Kieran Masterton and I started a web industry-focused podcast called The Back to Front Show. We've amassed 50+ episodes and may even make it to 60 in 2022! Podcasting is a great medium and, done well, can lead to unexpected returns.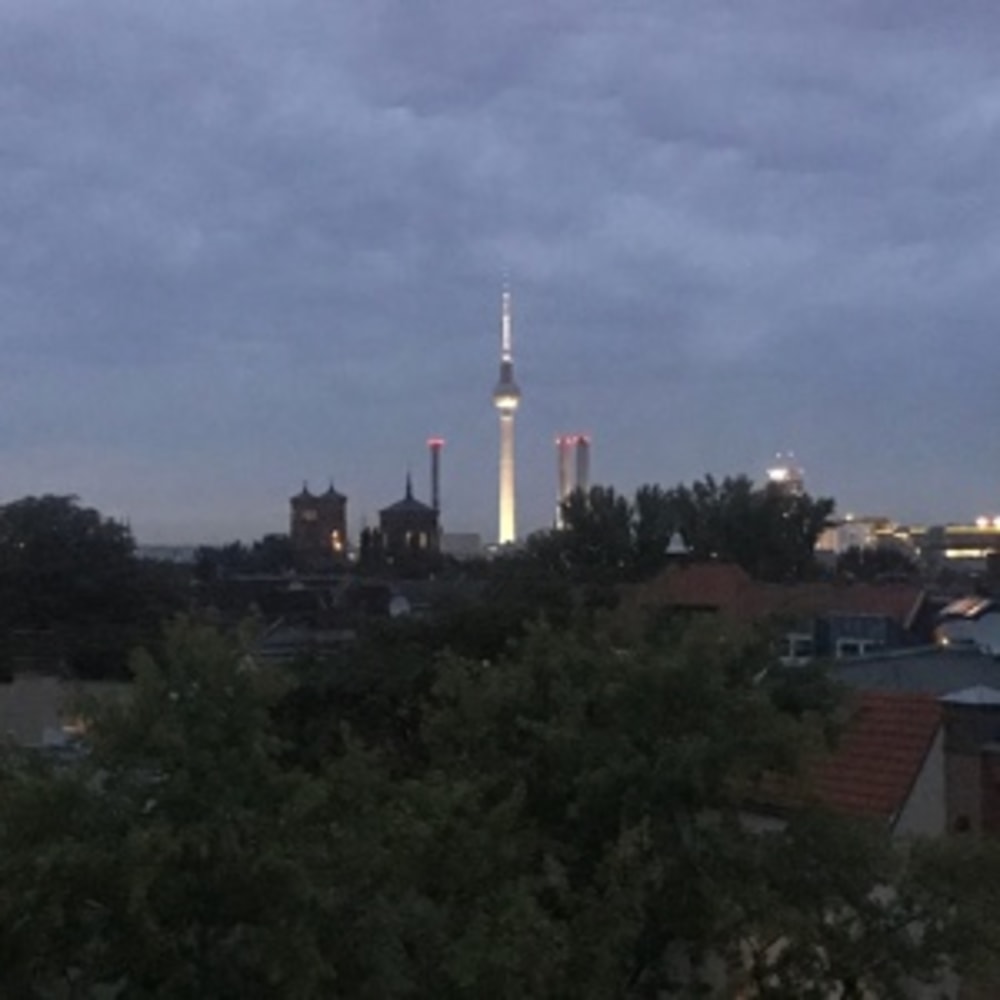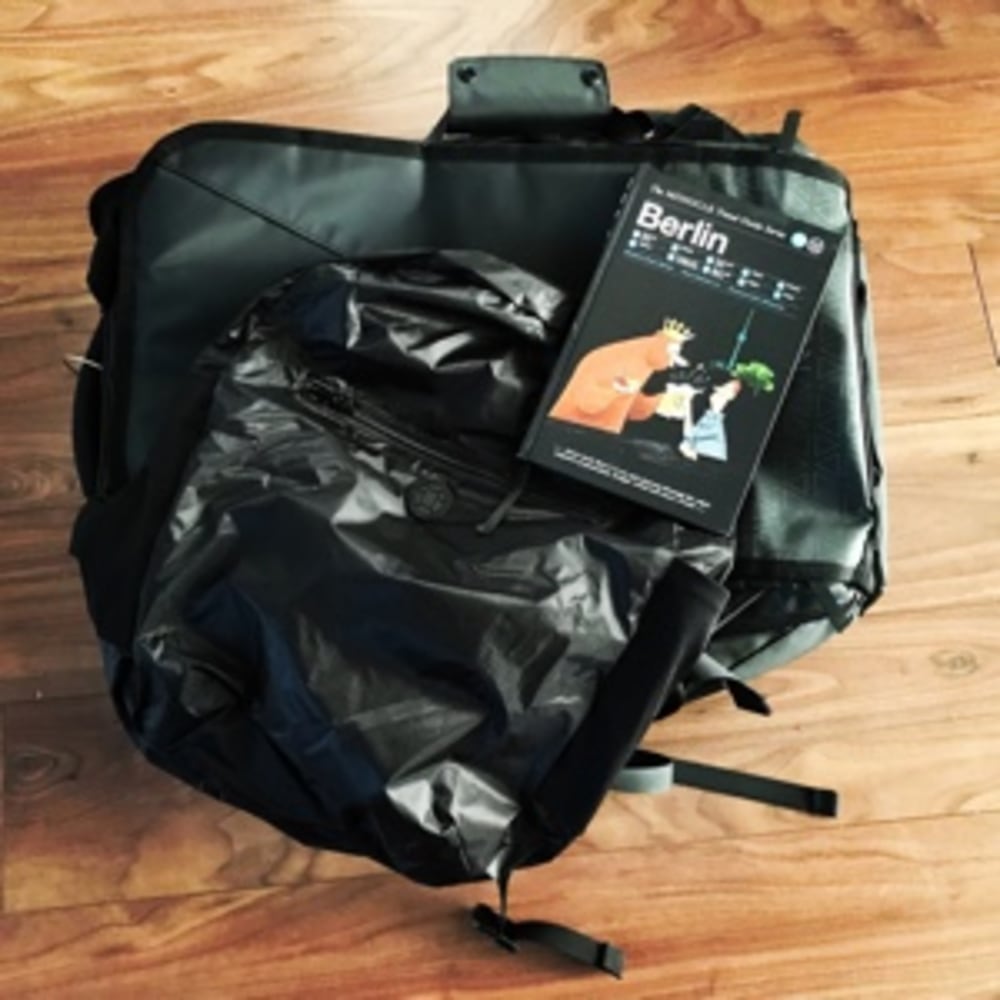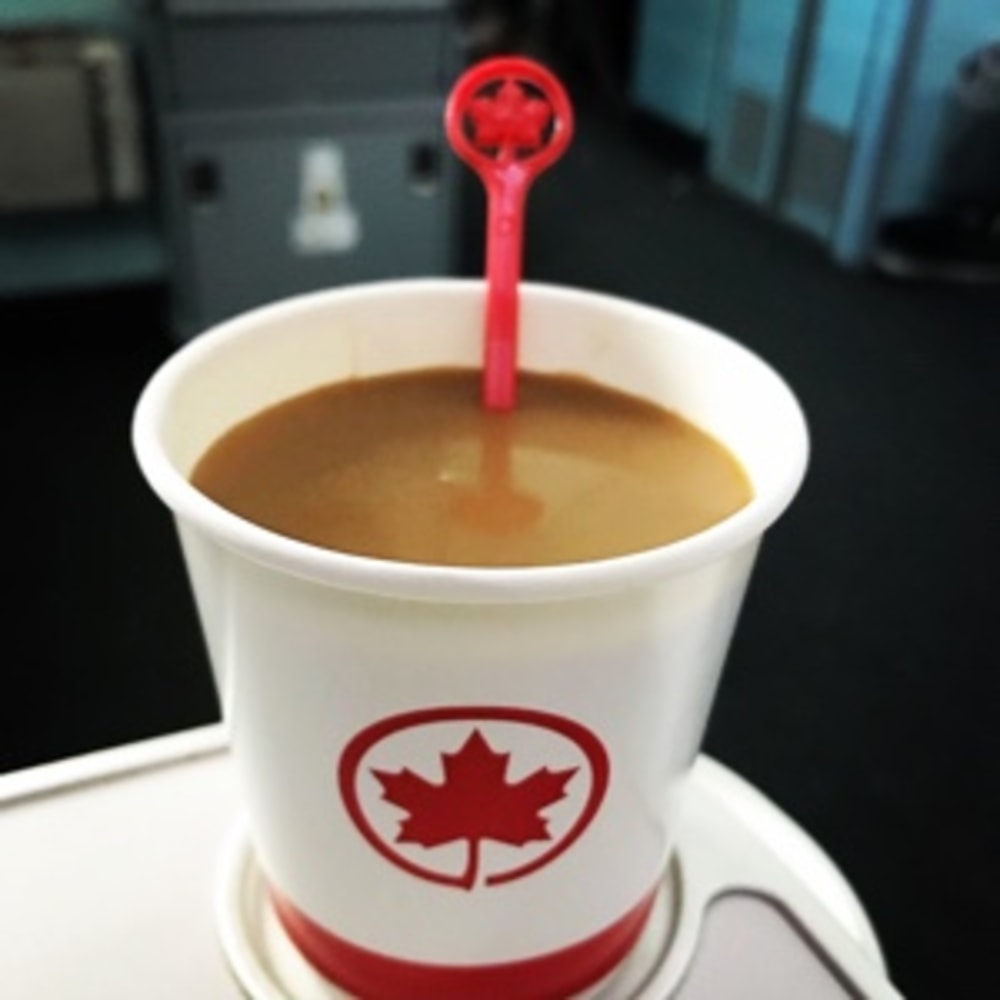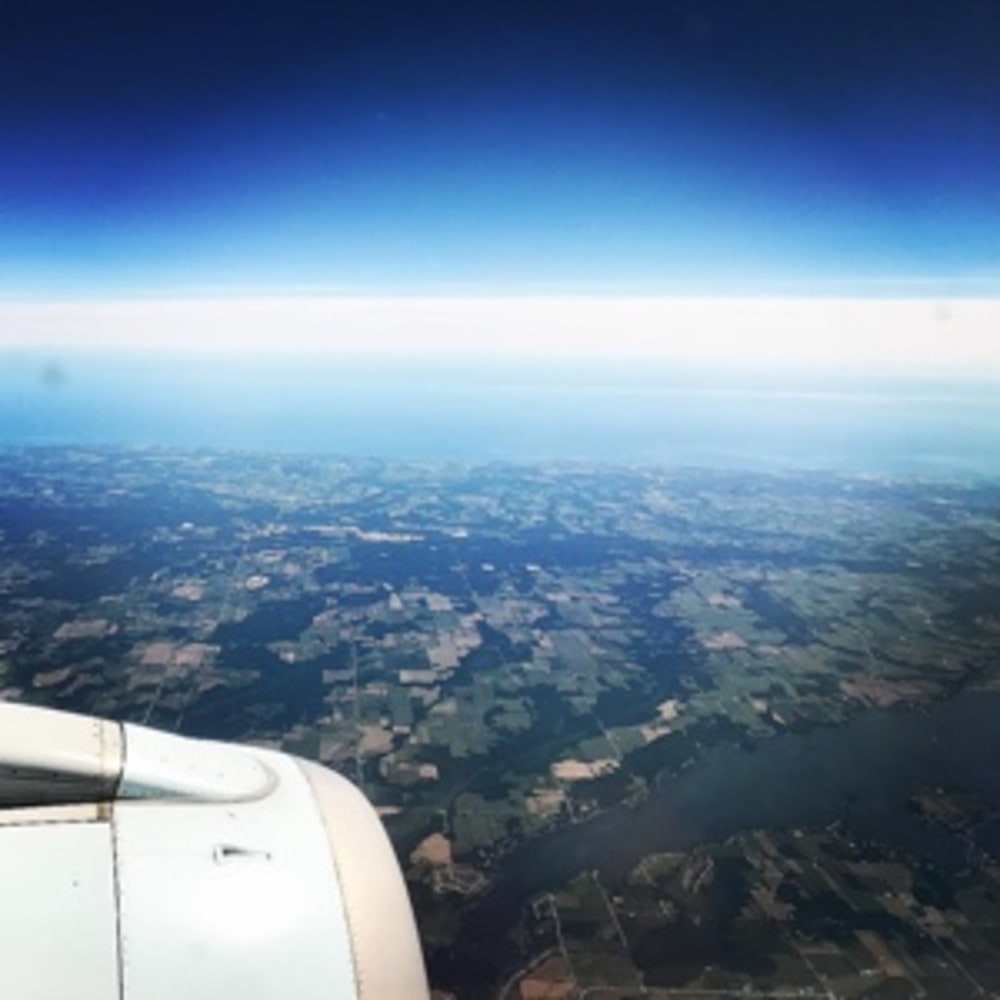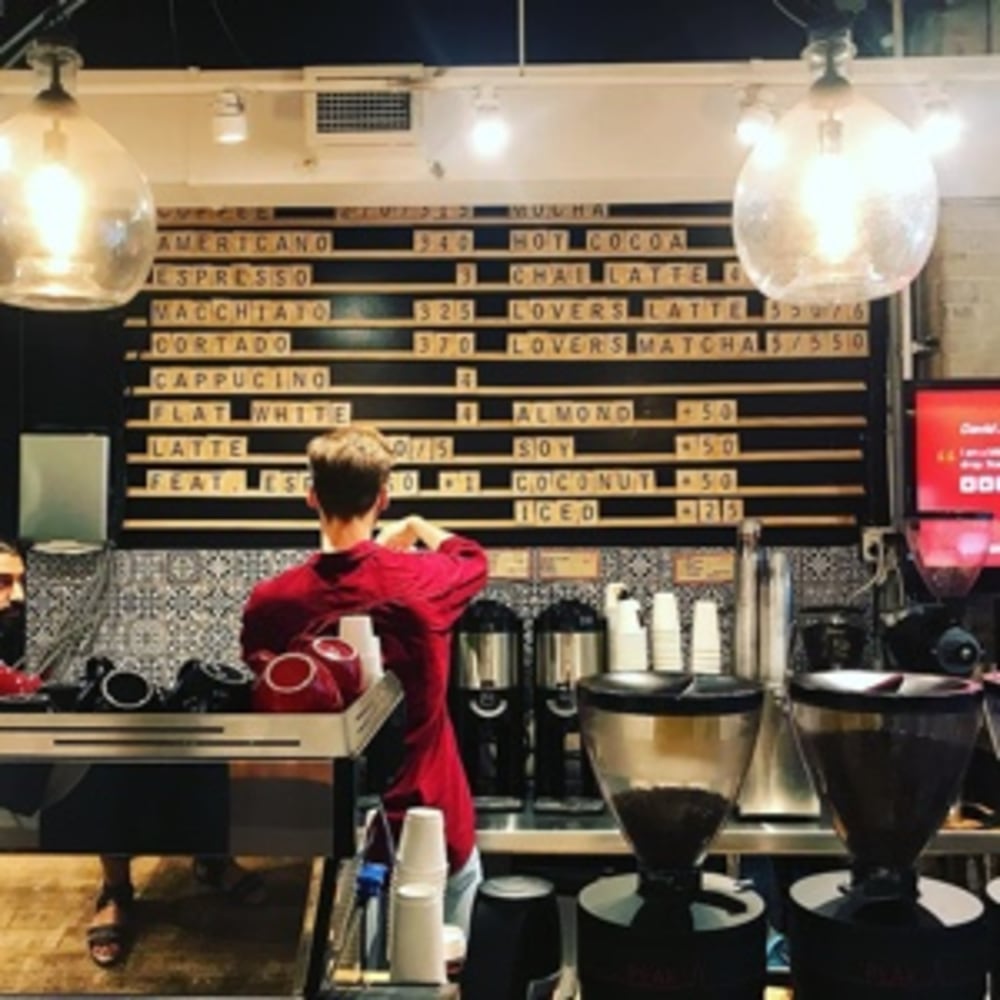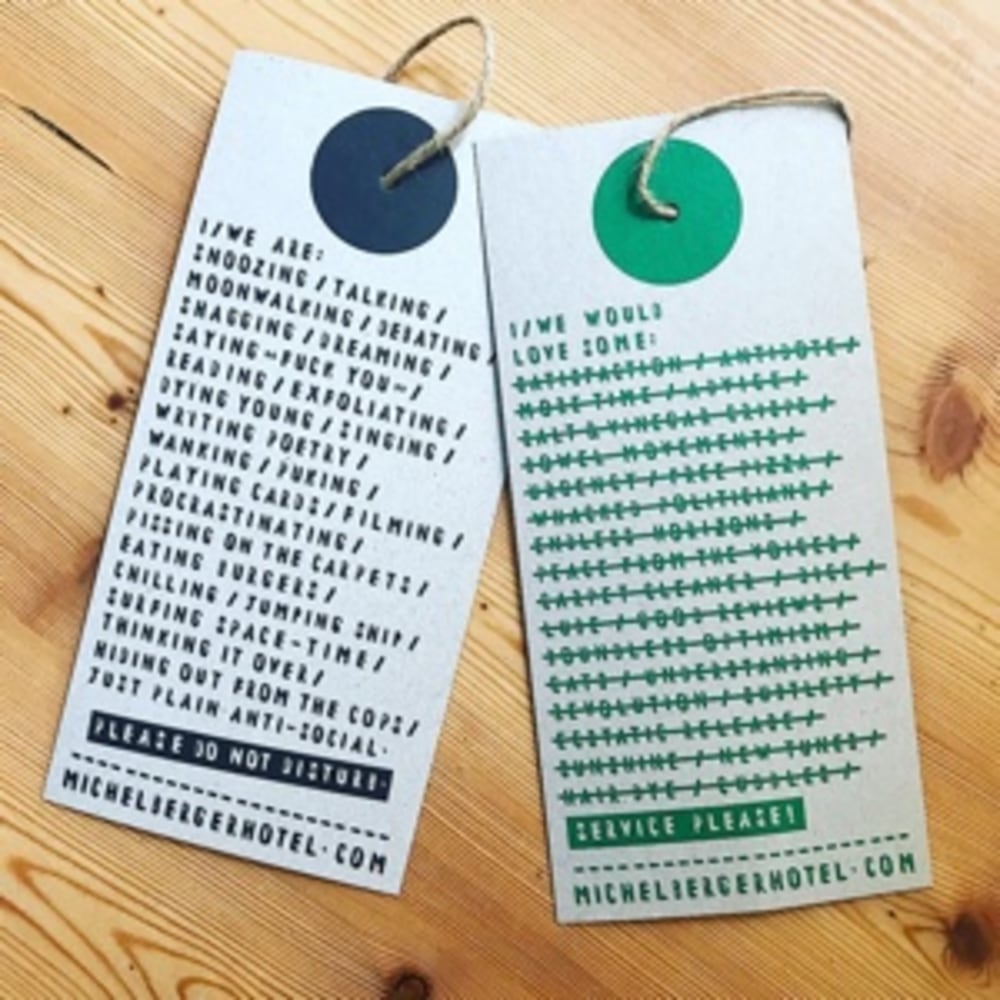 A Timeline of Previous Positions, Projects & Other Stories
2020

Friendship, compassion, and laughter all proved to be essential tools in the arsenal for 2020. A year like no other and one that has shown that human relationships are more powerful than we knew. Work was done, good work and all from the comfort of my own desk. That said, I long to sit in a sweaty conference hall someday soon.

2019

Started my consulting business with the goal of helping Shopify foucsed agencies, developers, and technology partners. Since then I've had the privilege to work with amazing companies and individuals.

In association with long time friend Cat Hunter, we launched a Shopify Partner community event called De:brief. This took place after Shopify Unite in Toronto and was attended by over 150 people. It was a good day.

2018

After almost 7 years I decided the time was right to move on and venture out on my own once again. Working at Shopify was a life changing experience and one that set me up well for the next adventure.

2016

Launched A Day with Shopify in Bristol, UK. Over the next two years we grew out a crack team and took the show on the road. Later morphing into Pursuit we were lucky enough to host events in Bangalore, Melbourne, Seattle, New York, London, Berlin, and many other cities.

2013

Learnt quickly that growing up in the UK does not prepare you for a Canadian winter. This didn't put me off and after dropping some serious coin on an insulated jacket began to relish my trips across the pond. That said, you'll never get me to enjoy a Ceasar!

Started work as one of the first 100 at a small Canadian ecommerce company called Shopify!

Launched The Back to Front Show podcast with Kieran Masterton. Over the next five years we somehow manage to dispatch 50+ episodes of varying audio fidelity to an unsuspeting public. To our amazement people listened and to this day old episodes are still downloaded.

2011 – 2014

For three years I worked on a number of side projects with Elliot Jay Stocks under the banner of Viewport Industries. These included Insites: The Book (Free PDF Download), Digest (Free PDF Download) — a one-off lifestyle large format magazine, and Insites: The Tour — a four cities in four days tour chatting with web industry pioneers about their work journey. Our book launch party was something else, happy days!

Attended web conferences, made new friends, and learnt from the best in the business. Today I reminisss fondly about the pre Brooklyn Beta Clover Club get togethers, Marc's wonderful Beyond Tellerrand series, Jonny's Brighton late summer fun and heading to the land of grids and concrete cows for pizza and mighty yarns courtesy of the geeks of MK.

2011 – 2012

During this period I was also honoured to work as an editor with the amazing team at Smashing Magazine. I helped curate and edit weekly articles and was privileged to work with writers at the forefront of the web industry.

Outisde of my technical content projects I worked as a freelance web developer, with a focus on HTML, CSS, JavaScript, PHP and WordPress development

2008 – 2010

Moved from London to Bath, had children, and accepted that I was now an adult proper!

Worked in a variety of roles at Carsonified (acquired in 2011), the UK based company known for web-focused events such as The Future of Web Design and The Future of Web Apps.

Additionally, I hosted and produced the podcast Think Vitamin Radio (check out the zesty freshness of the logo). The show made the shortlist for the annual .net awards two years running, which was nice. If asked, I say it came joint second in 2010! We were beaten by Zeldman, I'll take that!

2007

Built my first Shopify theme for a client!

2004 – 2008

Got an education in code thanks to mentors Chris and Craig whose development agency focused on large scale data-driven web applications. Started to dabble in WordPress and undertake a variety of freelance projects. Around this time I managed to be banned by Heart Internet for consuming 70% of their FTP bandwidth but that's another story.

2000 – 2004

I held a number of mostly web-related positions in the NHS (National Health Service) in East London, UK. In addition to fixing printers, installing Exchange servers, and helping local GPs understand the benefit of the internet we built an intranet (rememeber them) using Dreamweaver and Microsoft Access that was used by thousands of users for many years!

Pre 2000

Before my first tech job proper I spent two years working at the famous London venue The Royal Albert Hall. I have many funny tales from this era, feel free to quiz me if we meet.

Built my first web site thanks to hosting that came free on the front cover of a magazine. From HTML 4.1 to stolen scripts and Classic ASP the journey had begun.

Sent my first email proper using Pine in a Terminal window on a Radius Mac clone. Downloaded more guitar tab than I could ever learn courtesy of free and untracked university internet.

Had my first taste of AOL and slowly realised that what I had seen in War Games in 1983 was becoming a reality. It wasn't long before I was playing online Tic-Tac-Toe with a stranger in Wisconsin and thinking about the possibilities this "internet" thing offered.
Let's Start the Conversation
If you're ready to start transforming your business do me a quick favour and complete my short online survey. It's designed to help me understand you, your business, and the challenges you are facing. After receiving your answers I'll get back to you to book a time to discuss how I can help.