Latest Articles
February 02, 2018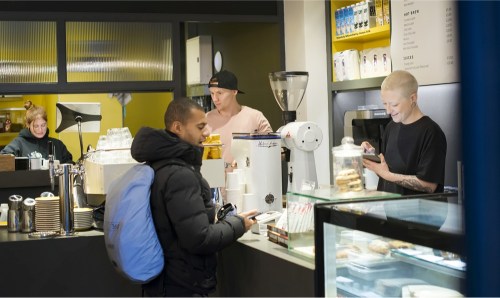 This week I share some amazing archive photos, highlight a cashless coffee shop, tempt you with a $160 keyboard and throw in a couple of other choice links for you.
Read Weekly Miscellany Issue: 010 →
January 26, 2018

In issue nine I highlight a few items for the road warriors amongst us, share a conference for remote workers and end on a great editor for those of us who use static site generators
Read Weekly Miscellany Issue: 009 →
January 19, 2018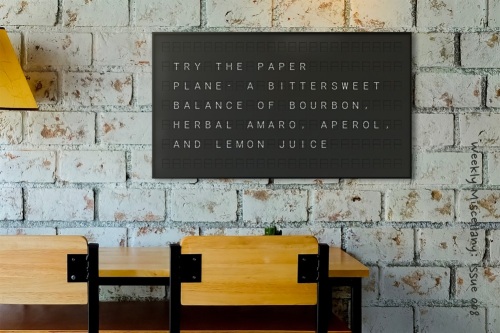 A six-part special featuring guitar themed notebooks, a railway inspired noticeboard and a hat tip to a podcast turning five!
Read Weekly Miscellany Issue: 008 →
January 12, 2018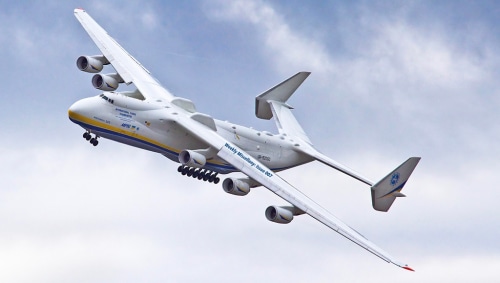 Eschewing a further hiatus here's issue 7 of my Weekly Miscellany featuring the worlds biggest plane, a startup in three hours and the gripes of restaurant critics
Read Weekly Miscellany Issue: 007 →
January 09, 2018
I recently added a simple "you might also like" list to the bottom of my Weekly Miscellany layout file and thought it might be worth sharing the code for other Jekyll users to use/make better.
My goal was to provide up to five links to the most recent "Weekly Miscellany" categorised posts but also ensure that if the currently viewed post was in that it wasn't included. As with many scenarios in Liquid you have to change your way of tackling the problem, especially if you come regularly developing with server-side languages.
January 05, 2018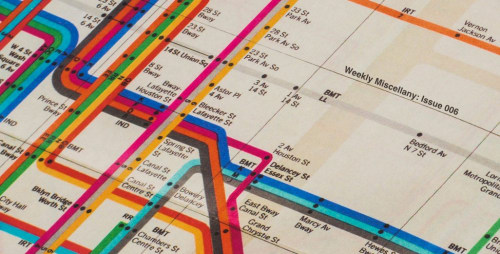 Work-related travel and the holidays got the better of my intended publishing schedule in December but I'm back with the first Miscellany of 2018.
Read Weekly Miscellany Issue: 006 →
December 08, 2017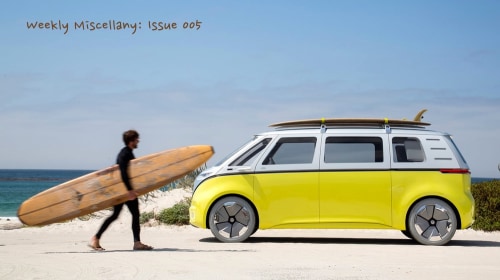 I'm back from my travels and a little late with this despatch. This week we look at a tasty travel adapter, a free Sketch library, and the reinvention of an automotive classic.
Read Weekly Miscellany Issue: 005 →
November 30, 2017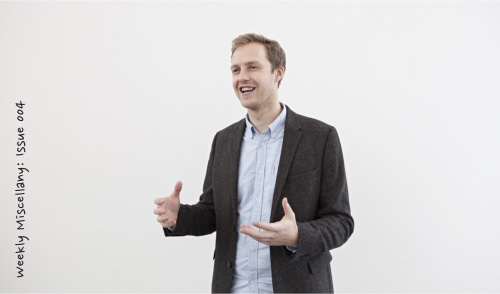 This week's edition is guest curated by Gavin Ballard and features our mutual appreciation of fine leather wallets, advice on building a software consultancy and a familiar names lifestyle magazine.
Read Weekly Miscellany Issue: 004 →
November 23, 2017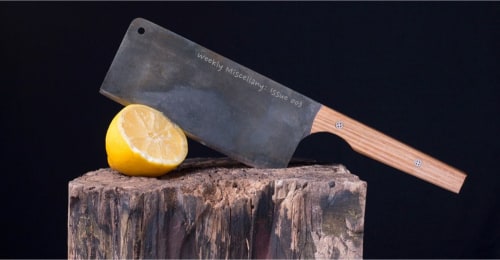 This week's edition features a short film on hand-crafted knives, a look at an upcoming Ferrari exhibition, another bag, and a mini-series recommendation for those intrigued by the Cold War.
Read Weekly Miscellany Issue: 003 →
November 17, 2017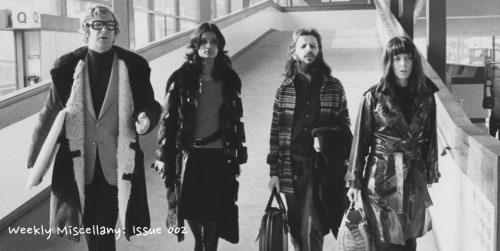 This weeks edition features an epic coat, a new podcast for developers, travel tips from frequent flyers and possibly the best addition to your carry-on luggage kit.
Read Weekly Miscellany Issue: 002 →
November 09, 2017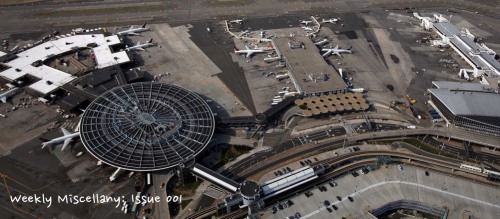 The return of an old friend. Weekly Miscellany is a round up of links, images, recommendations, and to be honest anything that takes my fancy. I hope you find it interesting.
Read Weekly Miscellany Issue: 001 →
November 04, 2017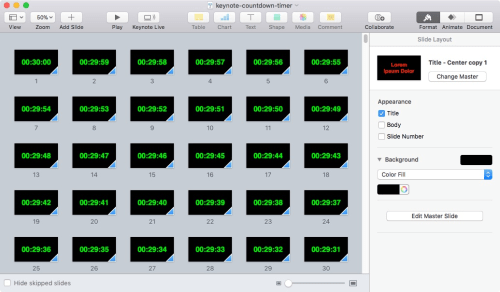 Recently I spent some time researching countdown timers. I'll be the first to admit this isn't the most exciting project I have ever undertaken but nevertheless, it was very worthwhile.
Since September I've been involved in the "A Day with Shopify" series of events and for this reason, wanted to ensure we had a solid countdown timer on the stage for the presenters to use.
I consulted good friend Marc and received a couple of app recommendations and eventually settled on using Presentime for both the New York and Vancouver legs of the series. It's a great app and well worth the small fee. The ability to view the remaining time from a secondary device as well as reset the timer remotely without wi-fi are both great features. The only downside is that you need an iPad, preferably a big one, to make use of it.
It got me thinking — surely it would be pretty straightforward to make use of Keynote and create a countdown timer that we could have displayed on a laptop or piped to a comfort monitor (nice and big) on the stage.
A couple of hours later I ended up with a countdown timer that:
Displays a second-by-second 30-minute countdown timer

Turns orange at the ten-minute mark

Turns red at the five-minute mark

Calls "Times Up"

Alerts overrun by 1,2,3,4, and 5 minutes
It's not revolutionary but might be useful to anyone out there running an event. It's on GitHub — feel free to download a copy for your own use.
October 23, 2017
Over the last few months I've been making some minor adjustments to this site, and the Back to Front Show site, both of which run on Jekyll. One thing I have found really useful is having the ability to chain multiple config files together — especially when developing locally.
Using Variables
I currently use Cloudinary to serve blog post images. I plan on writing a bit more on the "why and how" of using Cloudinary in another post but essentially when developing locally the Cloudinary based URLs will only work if the original image has been made available online. Cloudinary uses an origin-pull method to add images to it's own network and therefore has no knowledge of new images that aren't available via a public URL.
When adding a new post I create images locally and add them to a folder within my Jekyll site — which are then available locally for preview. Once the post is complete I push the images and markdown file to GitHub which regenerates the site. However, given that my figure element include file (below) references Cloudinary I am unable to preview the images during a local preview as Cloudinary has no concept of the image stored on my local machine. Previewing locally only results in a 404 error on any image referencing the Cloudinary URL.
After some head scratching I came across the option of chaining multiple config files together. This option allowed me to make use of a single config variable that is loaded in for local development and can be used to change the logic within the templates to load the images locally.
September 19, 2017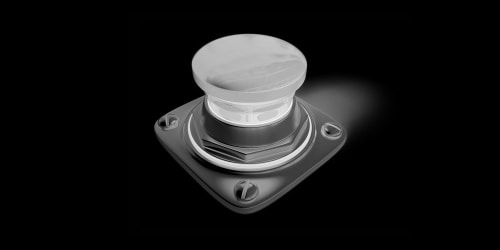 A week ago Kieran and I dusted off the microphones for another Back to Front Show episode. You can listen to it here or subscribe on iTunes.
In this episode we catch up on what's happened in our lives since the last recording, discuss the latest goings on at Medium, ponder why the Guardian doesn't write listicles and end on probably the best API in the world!
You can find the full show notes on Back to Front Show web site.
September 09, 2017
Last week I headed to Birmingham for the first edition of the Shopify Partners 2017 A Day with Shopify event series. While being the first in 2017 it's actually an iteration of the event Cat and I put together in Bristol last year. We learnt a lot from our "trial" event and have added some new features for this year's series.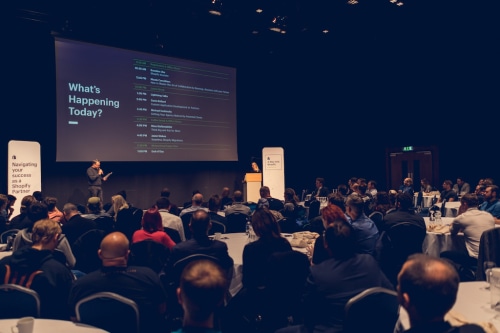 The day was a great opportunity for Partners to come together and chat through the challenges they face, share lessons they have learned, and build new friendships and business relationships. One of the main pieces of feedback we get after these events is that they represent a great touchpoint for people to meet and bring their online relationships into the real world.
A full list of articles is available in the blog archives. You can also subscribe to RSS updates, and see a full list of my contributions to third-party publications. Selected articles are also availabe on Medium.