January 05, 2016
How to Choose a Web Conference that's Right For You
I attended my first web conference, @media London, in 2005. I am not 100% sure if this was "the" first web-focused conference in the UK but it was certainly close. It's fair to say I have been to my fair share since.

Attending your first web conference can be a daunting experience — especially if you are travelling alone or don't know anyone else heading there. However with a bit of forethought and planning, it's possible to really reap the benefits of attending a web conference.
Over the course of three posts I would like to share some of my conference going experiences as well as some thoughts on how you can get the best from your time out of the office.
Here's an overview of what I'll cover:
Picking the right conference for you (this post) — How to navigate the minefield of choosing a conference
Pre-planning — A few thoughts on essential pre-event preparation and items to pack for your trip
Why Attend?
Let's begin by asking why you might consider going to a conference. One of the great benefits of attending an industry conference is the opportunity to meet like-minded people.
Sharing successes and struggles, especially when we work on our own or in distributed teams, is often much-needed. Freelancers often struggle with the lack of human interaction that "normal" office life offers and attending conferences is definitely one way of combating this.
Beyond the social and "water cooler" aspects of conferences, they also offer us the opportunity to learn. Having seen hundreds of presentations over the years I believe they generally fall into one of three camps, all of which serve to help us to become better at our work:
Discovery — they allow us to learn new skills, concepts and approaches
Challenge — they make us see a process or skill from a different angle and can challenge our own methods and thinking
Reinforcement — They reassure us that the approach we are taking is the same or similar as those at the leading edge of the industry work in similar ways to ourselves
Where's the Value?
Conferences aren't for everyone. I've met a lot of people working in the web industry over the years who just don't see any real value in attending. Clearly I am not in this camp but to a certain degree, I do empathise with their point of view.
Many conversations have centred on the fact that the financial cost consistently fails to show a quick return on investment — in other words attending hasn't resulted in work offers flooding in.
Conferences aren't hard selling environments, at least the ones I have attended. Put simply the people attending are probably the same as you and me — i.e. developers and designers. Depending on your target market lead generation is more likely at local "Business to Business" (B2B) event than a web conference.
So if you can't expect to come away with a diary full of booked projects where's the value? For me, the real benefits lie in the social and learning aspects.
Conferences are a great place to meet like-minded people and the chats at the bar and during the breaks are often the best bits. They are also a great place to meet potential collaborators who will call upon your skills when they can't handle the incoming work requests.
Conferences are a great way to meet new people and connect with old friends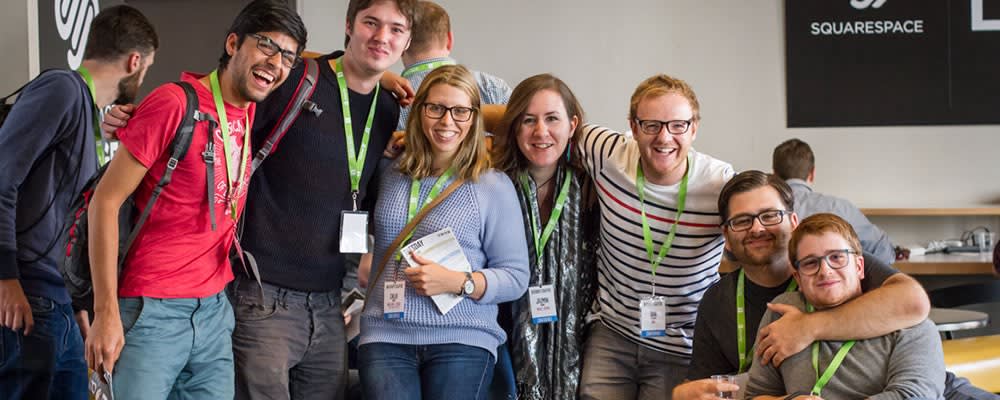 Finally, be realistic. You will definitely learn new things, hear from the industries best and most likely make new friends. Conferences, however won't transform your business overnight and lead to work offers flooding in the next day.
Where to Start?
If you've never been to a web conference before knowing which one to pick isn't easy. Given the wide range of events taking place throughout the year it's important to do your research prior to producing your credit card and buying a ticket.
A good place to start is by asking friends and colleagues for recommendations or where they are heading off to next. You'll also find conferences advertised in offline publications like Net magazine.
In fact, many online publications now run their own conferences — Smashing Magazine and Net/Creative Bloq to name two. Above all a personal recommendation goes a long way.
Here are a few I would happily suggest you check out:
Single or Multi-Track?
If you are a web conference "newb" I recommend starting small. A single track one-day web conference will give you a good taster of what to expect from bigger events. With careful planning, it's entirely possible that you can get there and back in a day and reduce your costs.
Whilst I am on record as saying one of my two favourite events of 2015 was Reasons to: Be Creative I am not usually a fan of multi-track events. "Reasons" was, and remains, a major exception but normally I tend to come away feeling like I have missed out on great talks.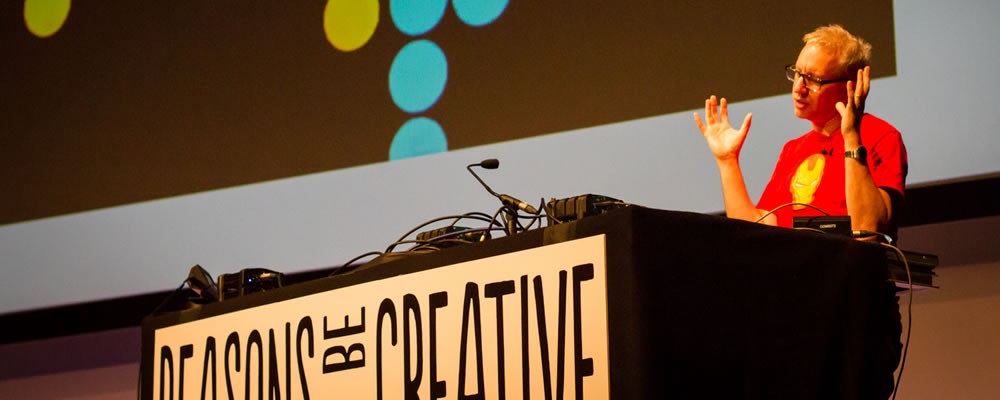 Organisers do their best to ensure that sessions are planned well to reduce obvious clashes. For example, it's unlikely that you will find two JavaScript sessions going head to head — unless of course you are attending a JavaScript conference.
However, there will always be situations where you are faced with a hard decision. Some event organisers will film all of the sessions and make them available afterwards. Done well and inter-spliced with the speakers slide deck it's till possible to learn a lot from them however, nothing beats being there in the room.
Single track events are naturally much simpler affairs — a number of sessions separated by breaks. The net effect is not having to choose and not feeling like you are missing out on valuable content. As always it's down to personal choice but worth factoring in the format — especially when deciding on what to attend.
Workshops
Many conferences also offer workshops as part of the conference programme. These tend to happen either on the day before the main event or the day after — rarely in parallel. More often than not hosted by one of the conference speakers (or equally well-known specialist) they are a great opportunity to learn practical skills from leaders in the field within a small group.
Generally speaking, workshops rarely exceed 40 participants and last a half or full day. Food and drink is often supplied at workshops. The lunch break also offers you a great opportunity to chat with the host in an informal setting.
In terms of format they vary — some are more lecture in style whilst others more hands-on practical with attendees trying out concepts for themselves. I've attended numerous workshops over the years and have certainly got a lot from them.
Content
The final thing to consider is content. Do you pick a conference that focuses on a particular topic, i.e. JavaScript, or go for something more general such as "web design". I like to attend events with a broader spectrum of content as it's one way I take myself out of my normal sphere of work and learn about things I perhaps wouldn't have ever looked at. However, earlier on in my career I tended to focus on web development conferences.
Given so many events filling the calendar it's always going to be a hard choice. Many factors, in addition to the ones discussed above, will come into play. For example, location, keynote speakers and the time of year.
Finally, it's worth saying that some events won't match up to your expectations. This is normal but don't be put off if this happens to you at your first conference. The majority are well run, offer good value for money and curated by organisers who genuinely care about the web industry.
Finances
Cost is a perhaps the biggest factor when choosing a conference. Tickets for single track one-day conferences generally start around £100 — £250 per ticket and one-day workshops from around £350 upwards (prices typical for UK events). However booked together you will often find you get an overall discount. Regardless it's a big financial consideration — especially when you factor in days out of the office, travel and accommodation.
It's also worth factoring in travel, accommodation, food and socialising into your budget — a three-day event can often cost you (or your employer) in excess of £1000.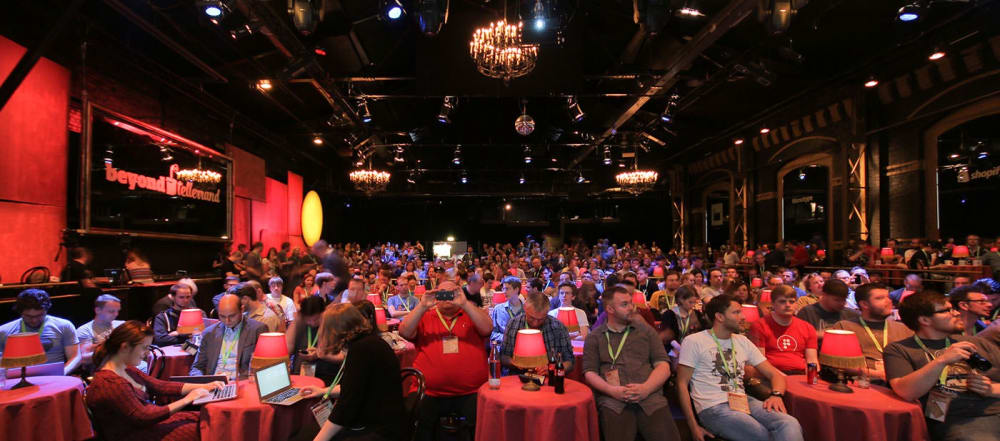 As mentioned earlier many conferences span multiple days and multiple tracks. These are of course more costly as not only do you need to factor in travel and accommodation but also a larger food and socialising budget. A three-day event can often cost you (or your employer) in excess of £1000.
Pitching a Conference to the Boss!
Over the years, I have been fortunate to work for organisations that understood the benefits of training their staff but I know that this isn't the case for everyone. If you are in the position of having to justify the expense of a conference to your employer here are a few things you can do.
Primarily it's worth emphasising the learning opportunity. Our industry moves extremely fast and learning from those at the cutting/leading/bleeding edge of it will have fundamental benefits to the company you work for. Beyond that conferences are also a great way of meeting people doing similar work. Sharing experiences and struggles is another way that we can all learn and become better at what we do.
A lot of conferences now produce a downloadable "Convince your boss" PDF. In many ways, this does all the hard work for you. It's a nice, but useful, marketing trick but worth a go for that extra bit of persuasion.
Summary
We've covered a lot in this first post but hopefully, it's given you a few ideas. There's a lot to think about if you've never attended a web conference before but here's a quick summary of things you might wish to consider:
How far away is the conference? If it's your first event can you travel there and back in a day?
What is the focus of the conference? Maybe consider attending a more general event to broaden your horizons.
How format does the conference take? Single-track, multi-track, additional workshops? Ask yourself which you might prefer.
Ask for recommendations from friends, social networks. Read reviews and see what sounds of most interest to you.
Be realistic on what you will get from the conference. Don't expect work requests to fill your inbox the day you get back. Be prepared to be wowed by some talks and positively underwhelmed with others. This is normal.
If you have to justify attendance to your employer focus on the learning potential offered and explain how it will make you better at your job and ultimately help their business.
In part two of this series I'll look at how best to prepare for a conference. From essential items to pack to updating your online bios right through to arriving in a new town for the first time.
This article was written by Keir Whitaker and published on January 05, 2016. All articles are available in the blog archive and you can subscribe to the RSS Feed for updates. Have a question? Discuss this article with me by email.